Joseph Hodges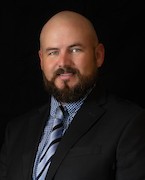 Joseph is a Licensed Sales Associate with Boback Commercial Group.
Property & Asset Management
Looking for comprehensive property management services?  Read more »
"We were pleased with your work and results; in this economy or any market if a realtor is able to show a building to one buyer, receive a full price offer and have the property successfully close within 60 days any seller should be thrilled. We appreciate your efforts and professional in leading our sale process thru to the final closing."
Peter Humphrey - President
1255 GAR Highway
Somerset, MA  02726