Commercial Property Management - Asset Management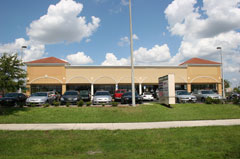 The Boback Commercial Group's management professionals have developed and tailored asset management strategies.  We integrate:
Proactive Property Management
Focused Marketing And Leasing
Aggressive Tenant Retention Efforts
All of this works towards achieving our clients' investment goals and objectives.  Our priority is to provide comprehensive investment property management services to our clients that enhance property values.  We approach each portfolio knowing that every client has a unique set of investment goals for its real estate assets.
The Boback Group works closely with real estate owners and investors to develop and manage customized programs that focus on cost-efficient operations and tenant retention.  Our clients are given an in-depth understanding of the markets and the trends that affect them, along with a capacity to respond to rapidly changing market conditions that can impact an individual property or client portfolio.
The Boback Commercial Group's expertise in property management includes:
Retail Center
Professional Office
Industrial
Commercial Condominium Associations
Our in-depth knowledge of real estate markets affords our clients professional top quality service.
Commercial Property Management Services include:
Don't forget to ask for your FREE property evaluation.
Contact us or call (239) 466-7770.
Serving Southwest Florida:
Fort Myers, Cape Coral, Lehigh Acres, Estero, Bonita Springs, Naples, Port Charlotte, Punta Gorda, Sarasota, Bradenton, Venice and surrounding communities.