Shari Haling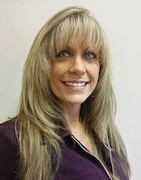 Shari's diverse background includes 17 years as a Florida Licensed Real Estate Agent and 8 years as a Licensed Principal/Mortgage Broker
Shari is originally from Raleigh, North Carolina. Since coming to SW Florida in 1986 she has been considered a respected entrepreneur for over 20 years, earning a reputation of integrity and the ability to overcome obstacles. She has the discipline, drive for perfection and commitment to achieve and surpass expectations, ultimately earning client loyalty and commitment as their strategic partner.
Member of:
Realtor Association of Greater Fort Myers and the Beach Inc
National Association of Realtors
CIP, Commercial Investment Professionals
SW FL REIA, SW Florida Real Estate Investment Association
NNA, National Notary Association
Don't forget to ask for your FREE property evaluation.
Contact us or call (239) 466-7770.
Serving Southwest Florida:
Fort Myers, Cape Coral, Lehigh Acres, Estero, Bonita Springs, Naples, Port Charlotte, Punta Gorda, Sarasota, Bradenton, Venice and surrounding communities.